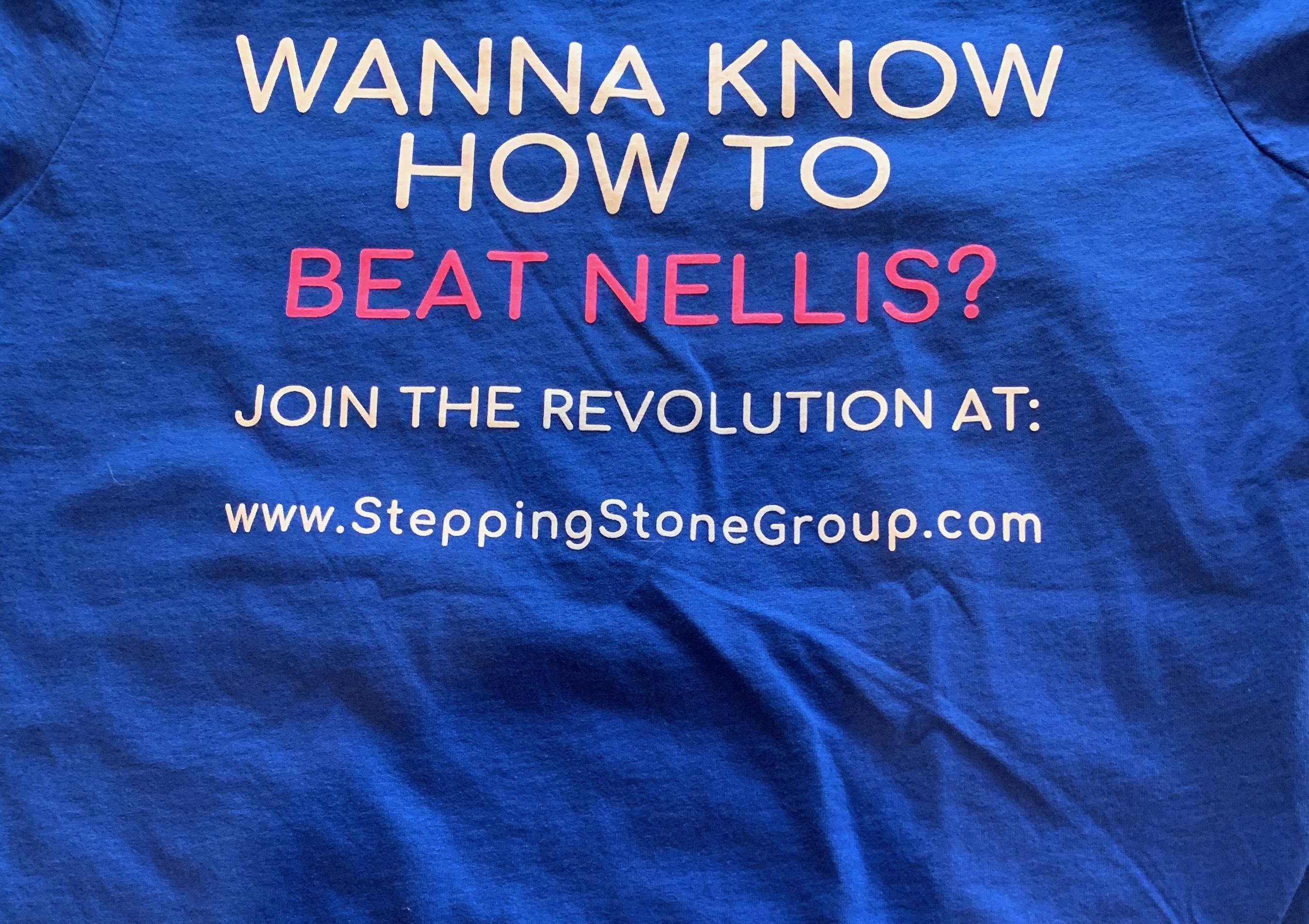 JOIN THE REVOLUTION! JOIN THE FUN..AND WIN $500!
We want to WIN! And when WE win, YOU WIN! Here's how:
At the Stepping Stone Group, we're all about delivering the highest level of real estate consultation and representation to our buyers and sellers. We're devoted to our clients and their real estate needs, and have been for over 2 decades!
Know who else is also devoted to their clients, and serves their buyers and sellers at the very highest level? The Nellis Group, lead by their fearless leader, James Nellis!
Both talented teams are locked in a very serious competition this spring – both teams work hard and play hard, and the battle lines have been drawn!
Join the Stepping Stone Group as we battle the Nellis Group for dominance in the Northern Virginia real estate market! Specifically, we're looking to grow our business to serve even more buyers, sellers, and investors.
THIS IS WHERE YOU COME IN! Who do YOU know looking to BUY, SELL, or INVEST in real estate in Northern Virginia?
Enter your referral below, and we'll enter you in our drawing for a $500 VISA gift card! That's it! Just pass along as many people as you know who are looking to buy a home, or sell a home in Northern Virginia.
For every referral you give us, we'll enter you to win a $500 gift card!
1 referral = 1 chance
5 referrals = 5 chances
10 referrals = 10 chances to WIN!
SO, WHO DO YOU KNOW? ENTER YOUR REFERRAL BELOW! JOIN THE REVOLUTION, HELP US BEAT NELLIS, AND GET READY TO SPEND THAT $500 GIFT CARD!